client.accessibility.top-page
Content
Founded in 1891 in Switzerland, Angelus has been one of the most influential horological manufactures of the last century.
Watchmaking connoisseurs universally hailed Angelus' pioneering, in-house developed movements and timepieces, which continue to be coveted by collectors all over the world. Today's Angelus is fully equipped to design, produce, finish, assemble, regulate and test all its movements and timepieces in-house. The Angelus collection blends the very best of vintage high watchmaking with contemporary design and materials.


Angelus' facility is a stone's throw from where the Stolz brothers set up their first watchmaking manufacture in 1891.
Today's Angelus manufacture is fully equipped with a highly skilled team allowing the House to design, produce, finish, assemble, regulate and test all its movements and timepieces in-house. For non-movement components, Angelus partners with the best suppliers in the Swiss watch industry.
Throughout, the Angelus manufacture team strives to continually innovate and is always researching and investigating new techniques, as well as keeping abreast of developments in other fields of fine mechanics.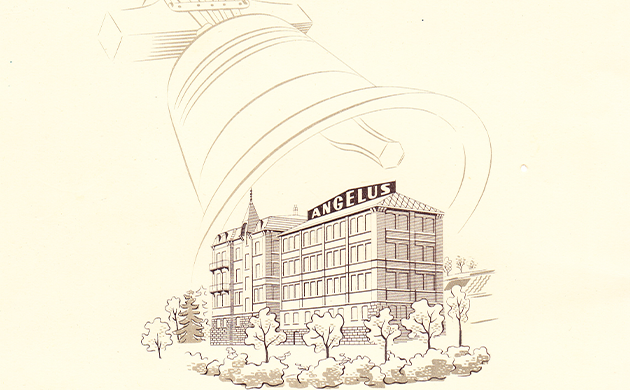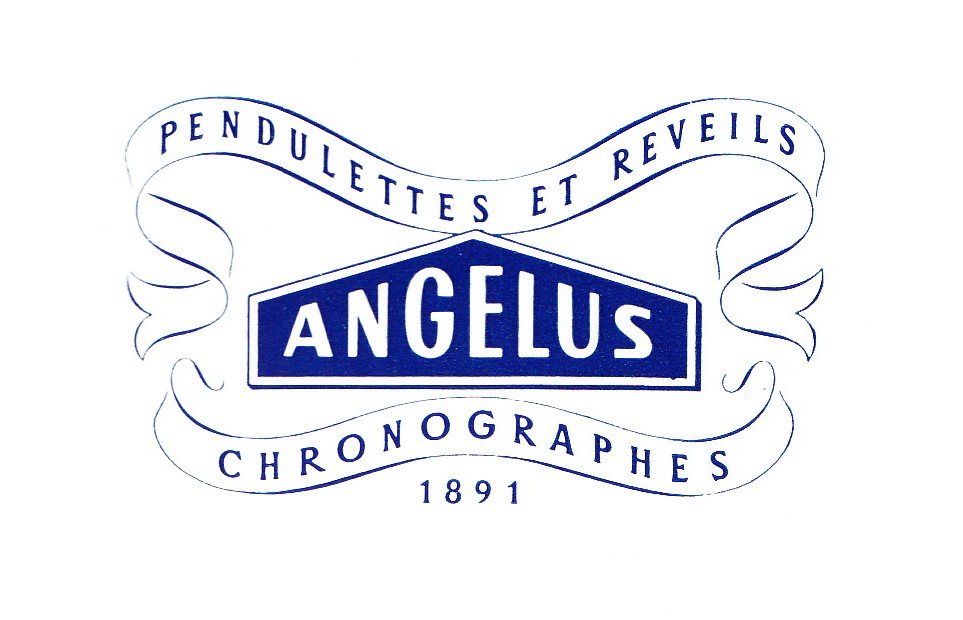 Like its timepiece, Angelus manufacture blends the best of classic high watchmaking with modern production processes.
While the Brand employs skilled artisans using time-honoured techniques and tools to delicately craft and finish components using traditional methods, it also boasts a state-of-the-art production facility featuring latest machinery programmed and operated by experienced technicians, engineers and watchmakers.
The Manufacture embraces horological tradition by working classic materials such as precious metals, steel and brass, as well as the challenges and possibilities presented by new materials like carbon fibre.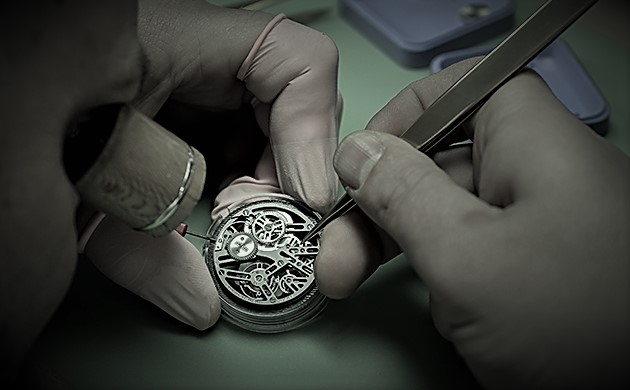 The skilled team of the decoration department provide an inimitable, personal touch to Angelus creations by adorning plates and bridges with artful, traditional finishes including Côtes de Genève, circular graining, snailing and sunray guilloches using traditional tools guided by their experienced hands.
Spectacular finishes can also be achieved using newest technologies such as laser engraving.

Meticulous quality checks are performed during each process, between operations and, of course, on the completion of the finished timepiece, using a variety of measuring equipment testing various aspects including precision, torque, strength and water resistance.