client.accessibility.top-page
Content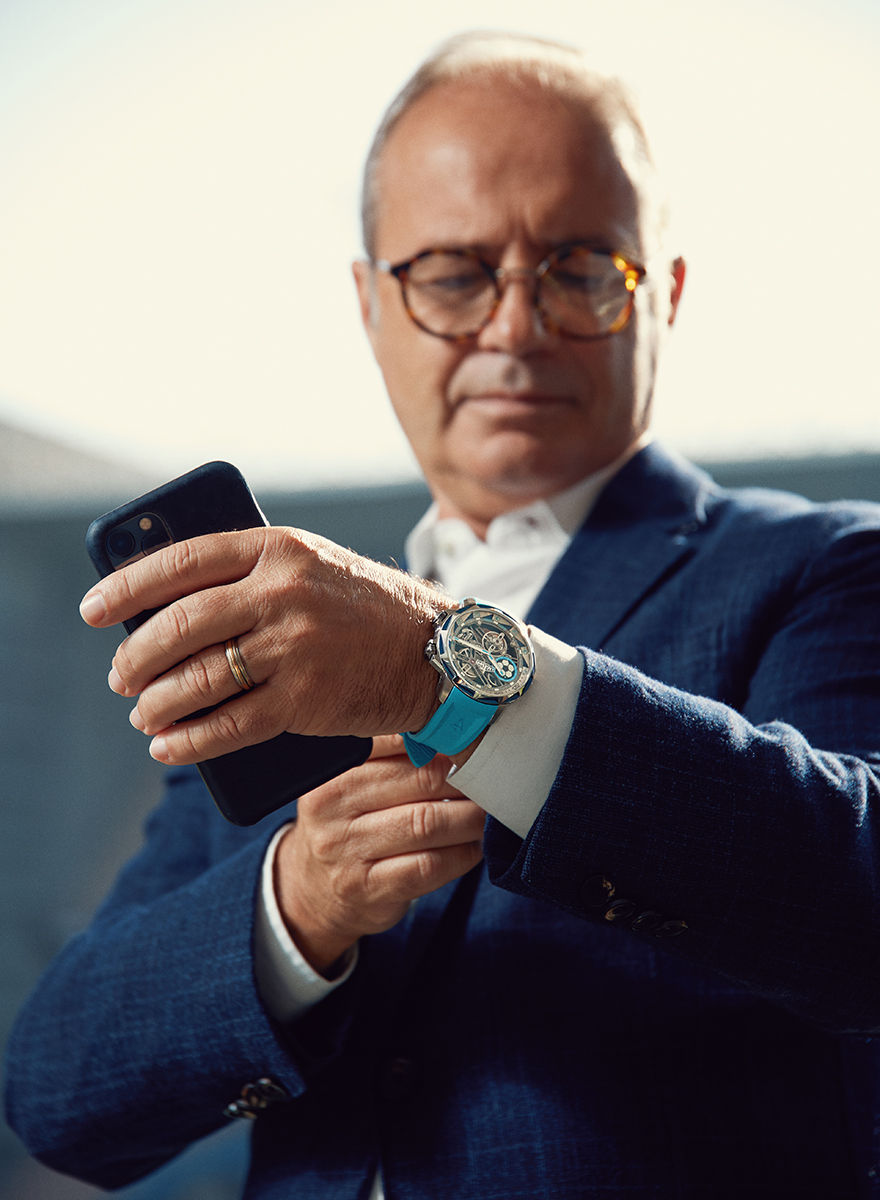 Angelus had designed in partnership with Luis Campos – the distinguished and renowned football scout and one of the best technical directors in world football – the U52; breaking with its underwater vocation to appeal to fans of the beautiful game. This collaboration with the sporting mastermind features a number of technical, graphical and personal details.
Luis Campos was born in a small harbour town in the north of Portugal. Today, he is sporting advisor to Gérard Lopez, owner and president of LOSC football club in Lille, France. He has worked in football for over 30 years, managing several Portuguese clubs before proving himself as an excellent professional scout. Assisting a number of major European title-winning clubs, with many success stories at Real Madrid in particular, Luis Campos has established a system for spotting young talents thanks to his constant pitch-side presence, his vision and his experience. From 2013 to 2017, he shone as technical director of AS Monaco, where he won renown for his daring and lucrative transfer strategy and for discovering now-famous players including Anthony Martial, Bernardo Silva, Bakayoko, Fabinho and Mendy, as well as for his part in a certain Kylian Mbappé's professional début at a time when only Campos believed in him. At Lille, the anti-conformist mastermind continues to work closely with players such as Osimhen, Pépé, Gabriel, Ikoné and others.

Luis Campos is not an ambassador – he is a friend of Angelus, who harbours a particular appreciation for the brand's creations. Angelus developed this limited-edition U52 in close collaboration with him. In particular, Luis Campos chose the blues that adorn the watch and its strap, and selected the football motif for the small seconds. He also determined the technical specifications for the piece, which is directly descended from the U50 diving watch and its A-300 flying tourbillon skeleton calibre.